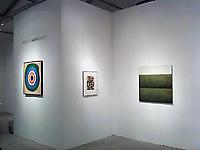 Bridgette Mayer Gallery to participate in Art Miami
November 29, 2011
Bridgette Mayer Gallery is pleased to announce its participation for a second year in Art Miami 2011, Miami's premiere anchor art fair.
This year, Bridgette Mayer Gallery will exhibit an exciting mix of secondary market works alongside cutting-edge painting, photography and sculpture from the Gallery's contemporary program. Artists include: Neil Anderson, Charles Burwell, Jim Dine, Sam Francis, German Gomez, Eileen Neff, Kenneth Noland, Paul Oberst, David Slovic, Pat Steir, and Steve Tobin.
Charles Burwell's solo exhibition Structuring Desire / Desiring Structure reviewed in Art in America by A. M. Weaver
February 28, 2011
In this show of nine recent paintings, "Structuring Desire/Desiring Structure," Charles Burwell offered no quiet moments. The title suggests a mind comfortable with systems of order, such as those found in math and science. But Burwell's visual world, which comprises overlapping shapes and striated hues, is brilliant and delightful. While we think of scientific investigations as somber and labored, Burwell's abstract structures, replete with optical effects, dazzle the eye, prompting viewers to check and recheck what they see.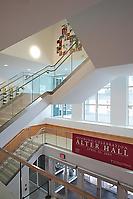 The Alter Hall Art Collection at Temple University's Fox School of Business
October 13, 2010
In 2009-2010, Bridgette Mayer Gallery placed over 200 original artworks by 27 artists throughout Alter Hall at Temple University's Fox School of Business. On the occasion of the University's Art Collection Dedication on October 13, 2010, the Gallery produced a fully illustrated catalogue of the artworks in the Collection. Please contact the gallery for information on purchasing a copy of the catalogue.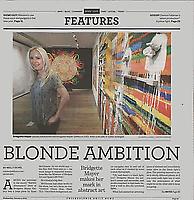 Bridgette Mayer featured in Philadelphia Daily News article, "Blonde Ambition"
January 4, 2012
Gallery owner and director, Bridgette Mayer, was recently featured in a multi-page spread in the Philadelphia Daily News. Read on to learn about her early life, gallery practice and plans for the future of the art world in Philadelphia.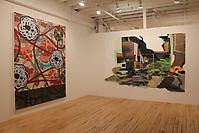 Arden Bendler Browning, Rebecca Rutstein and Charles Burwell in "Shifting Speeds" at The Painting Center
February 28, 2012
The Painting Center is pleased to present Shifting Speeds, an exhibition of recent paintings by Arden Bendler Browning, Rebecca Rutstein, and Charles Burwell, highly regarded artists who prompt us to reflect upon the elasticity of time, space, and perception. In varying ways, these artists explore multi-layered approaches to painting, from the use of screen-printing, templates, and overlapping transparencies, to combinations of broad strokes, evolving patterns, or precise detail.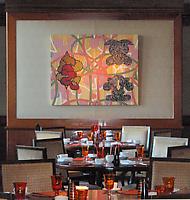 Charles Burwell featured at the Fountain Restaurant, Four Seasons Hotel, Philadelphia
February 17, 2012
Charles Burwell's iconic paintings are on view at the Fountain Restaurant at the Four Seasons Hotel in Philadelphia. [Will be on display from Feb. - July 2012]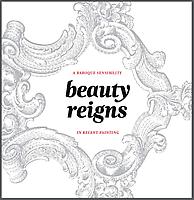 Ryan McGinness and Charles Burwell at the McNay Museum, San Antonio, TX
May 2, 2014
Bridgette Mayer Gallery is pleased to announce that two gallery artists, Ryan McGinness and Charles Burwell, will be exhibiting in the upcoming traveling exhibition, "Beauty Reigns: A Baroque Sensibility in Recent Painting." The show's first venue is the McNay Museum in San Antonio, Texas.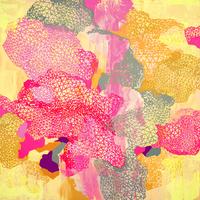 Rebecca Rutstein, Charles Burwell, and Tim McFarlane featured in Philip Slein Gallery group exhibition
January 5, 2015
Gallery Artists Rebecca Rutstein, Tim McFarlane and Charles Burwell will be featured in an upcoming exhibition at the Philip Slein Gallery in St. Louis.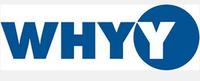 WHYY-TV highlights Charles Burwell in a segment of Friday Arts on February 6
February 6, 2015
February 6th's episode of Friday Arts features gallery artist Charles Burwell
as a segment at 8:30 p.m. on WHYY-TV.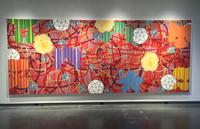 Charles Burwell exhibits at two shows in Delaware
May 26, 2015
Gallery Artist Charles Burwell is exhibiting in two coinciding shows: Layering Constructs at the Delaware Art Museum on view from April 11 - August 2, 2015 and Layering Constructs at the Delaware Center for the Contemporary Arts on view from April 18 - September 7, 2015. The painting pictured is the longest Burwell has every created, measuring 21 feet long.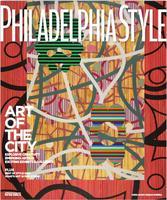 Charles Burwell featured on the summer cover of Philadelphia Style Magazine
06/22/15
Gallery artist Charles Burwell is featured on the cover of the latest issue of Philadelphia Style Magazine. In his very own four page spread, Burwell explains how Philadelphia is one the greatest inspirations for his work. He states: "there's certainly a connection to my living and working in Philadelphia with all of its visual complexity".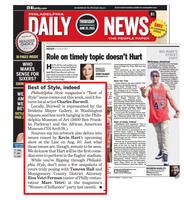 Charles Burwell mentioned in the Philadelphia Daily News
June 30, 2015
Charles Burwell's recent feature in Philadelphia Style Magazine was mentioned in the Philadelphia Daily News.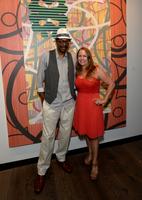 Philadelphia Style Magazine hosts "Art of the City" event honoring Charles Burwell
August 21, 2015
Art of the City Soirée with Artist Charles Burwell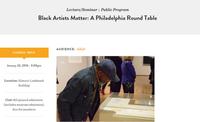 Charles Burwell included in "Black Artists Matter: A Philadelphia Round Table" Panel
January 19, 2016
In conjunction with Procession: The Art of Norman Lewis, this program will highlight – and perhaps complicate – the reality of being a black artist in Philadelphia in the 1960s and 1970s. What were the challenges? What were the unique opportunities? How is the Philadelphia art world of today different – or not – from those realities?
Panelists will use their own lives and careers to address these issues and make connections to the larger urban art world context in which Norman Lewis worked. Panelists include Moe Brooker, Martha Jackson Jarvis and Charles Burwell, in conversation with A.M. Weaver.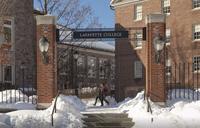 Charles Burwell included in group exhibition at Lafayette College
November 1, 2015
Gallery artist Charles Burwell was included in the exhibition "Faculty Selects" at the Grossman Gallery at Lafayette College in Easton, PA. The exhibition runs from Nov. 6 - Dec. 19 with an opening reception on Nov. 5 at 4:30.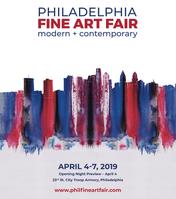 Philadelphia Fine Art Fair
Bridgette Mayer Gallery announces its participation in the Philadelphia Fine Art Fair, the city's first world class fine art fair where international, contemporary, and modern art collectors, curators and art lovers gather to acquire new works and exchange cultural ideas.