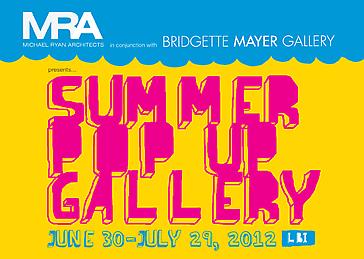 The exhibition will feature new paintings and works on paper by:
Arden Bendler Browning
Mark Brosseau
Kate Davis Caldwell
Julie Goldstein
Tim McFarlane
Ryan McGinness
Rebecca Rutstein
Nathan Pankratz
Shelley Spector
In the Project Room: Jill Bonovitz, Works in Clay
The exhibition is on view from June 30th - July 29th. You can visit the pop-up gallery, Thursdays 12pm-6pm, Fridays & Saturdays 10am-6pm, Sundays 10am-4pm & by appointment [please call Randee 609-548-2000].
Michael Ryan Architects
60 Longbeach Boulevard, Loveladies, NJ 08008
Click on the PDF to read an article about the show as published in The Sandpaper.