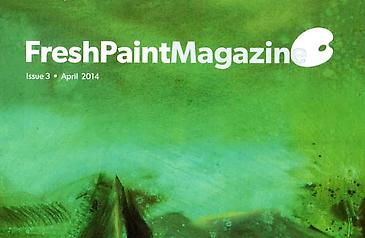 Contemporary Art Abounds in Philadelphia
by Ryan James McManus
"The City of Philadelphia, world-renowned for its reputation as a destination rich in traditional art has become a burgeoning scene for contemporary art and
multi-disciplined emerging artists. Established galleries such as the Pennsylvania Academy of Fine Arts (PAFA), a PHL institution since the early 19th Century, have taken note. In fact, they went so far as to exhibit the work of former graffiti artist and historical works of art ever hung on America's gallery walls. The artists and institutions interviewed in this piece embody the state of contemporary art in Philadelphia."
Download the PDF to read the interview.