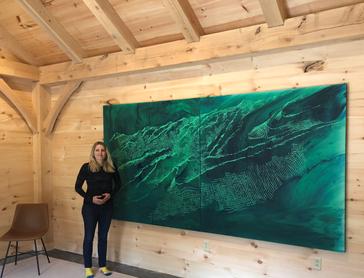 To listen to this episode of Smart Talk, please click here.
Coping with reopening anxiety
Also on the program: Communities planning events and exhibits
Merideth Bucher
Airdate: Friday, June 4, 2021
To mask or not to mask — attend or not attend. Pennsylvanians have options as pandemic restrictions ease and the state, and country, return to "normal."
That doesn't mean it will be easy to shed the anxiety that came along with the mitigation protocols. In fact, for some people who have experienced loss or a death, they may also be dealing with trauma when trying to go back into community life.
Professionals offer tips, like starting slow and establishing boundaries to maintain personal comfort levels. Tom Crotty, Ph.D., is a Clinical Psychologist with WellSpan Philhaven and he appears on Smart Talk Friday to offer additional coping strategies.
For more on mental health issues plus a deeper look at the changing tide of healthcare–check out WITF's Transforming Health. Online at TransformingHealth.org, a partnership of WITF, WellSpan Health and Capital Blue Cross.
Communities opening up with events and exhibits
As Pennsylvania emerges from mitigation restrictions, community organizations and arts events are being scheduled. Opening safely, while transitioning out of pandemic restrictions, is top of mind for organizers.
Joining Smart Talk Friday to share their plans for the summer are Kelley Gibson, President, Cultural Alliance of York County; Julie Hill, Downtown Director with the Camp Hill Borough and Summer Soiree organizer; Bill Allis, owner and director of the Bower Native Garden and Sculpture Park in Shermans Dale, PA.; Rebecca Rutstein, multidisciplinary artist whose work includes painting, sculpture, interactive installation and public art experiences; Dave Wauls, President of the Long's Park Amphitheater in Lancaster; Mike Pries, Commissioner with Dauphin County who represents Fort Hunter Mansion and Park.