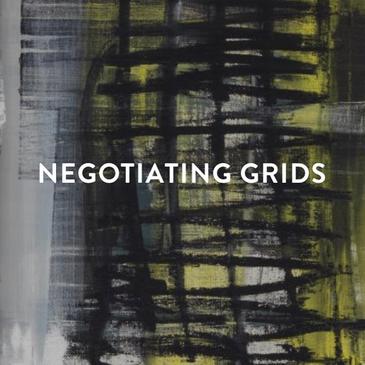 Tim McFarlane is Featured in Group Exhibition Negotiating Grids at the Pennsylvania Academy of the Fine Arts
July 8, 2022 – Philadelphia, PA. The Bridgette Mayer Gallery is pleased to announce that work by Gallery Artist Tim McFarlane is featured in the group exhibition Negotiating Grids at the Pennsylvania Academy of the Fine Arts. Curated by Juan Omar Rodriguez, the exhibition will be on view from July 8, 2022 – January 1, 2023 in the Tuttleman Sculpture Gallery, Samuel M.V. Hamilton Building.
Negotiating Grids highlights how artists continue a long-standing examination of the grid in art history, urban planning, and social infrastructures, in addition to more novel considerations of grids in digital space. Using the grid and related visual structures as points of departure, these eight artists collectively examine how order, power, and belonging are defined within, or outside of, these structures. All acquired within the last six years, the artworks include paintings and sculpture by Nina Chanel Abney, Jim Campbell, Timothy Curtis, Louise Fishman, Arghavan Khosravi, Isaac Tin Wei Lin, Tim McFarlane, and John Preus.
McFarlane's largescale painting Untethered Variance was acquired by PAFA in after appearing in his solo exhibition The Walk Sign Is On at the Bridgette Mayer Gallery last fall. This piece, like much of McFarlane's work, is inspired by his personal observations of human-driven changes in personal and public spaces, and emphasize multi-layered systems, color, and process.
Click here for more information.